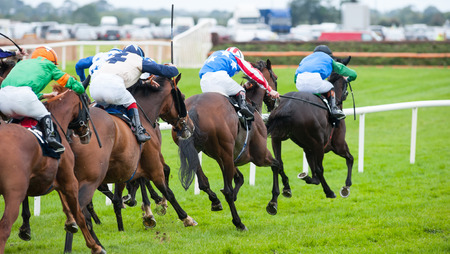 There are all sorts of fun activities for people to take part in when they stay at Innsbrook Condos. The Ruidoso Downs Race Track is one of the attractions that you have to visit when you're in town, and with opening weekend scheduled to take place soon, we think now is a great time for Ruidoso vacationers to join us at the track!
Located in Ruidoso Downs, New Mexico, the Ruidoso Downs Race Track has been around for about 70 years and is known for hosting thoroughbred and quarter horse racing. It is also home to the All-American Futurity, an annual event which is the richest race in all of quarter horse racing.
Additionally, the Grade I All American Derby is held at Ruidoso Downs Race Track every September, which is a race that has a purse of right around $2 million. The live racing at Ruidoso Downs Race Track runs from Memorial Day Weekend right up through Labor Day and is second to none.
This year, the Ruidoso Downs Race Track's opening weekend will take place from May 25 through May 28, and it will feature fun for the entire family. While there is simulcast racing, the Billy the Kid Casino, and a buffet for the grown-ups, children of all ages are always invited to come out to Ruidoso Downs Race Track to enjoy the sights and sounds. There is also an arcade area where kids can have a ball while their parents are watching races.
Admission is free at Ruidoso Downs Race Track, and there are summer concerts that run throughout the season. You and your family should make it a point to enjoy an afternoon there if you are planning on staying at Innsbrook Condos soon. For more information on booking a trip during opening weekend, call us at 575-258-5441 today.